Bangles are measured by their inside diameter.
Bangle Size Chart
Bangle Size

Inside Diameter
mm
inches
Extra small
55
2.2
Small
60
2.4
Medium
65
2.6
Large
70
2.8
Extra Large
75
3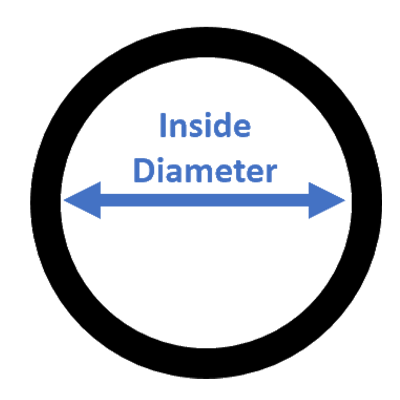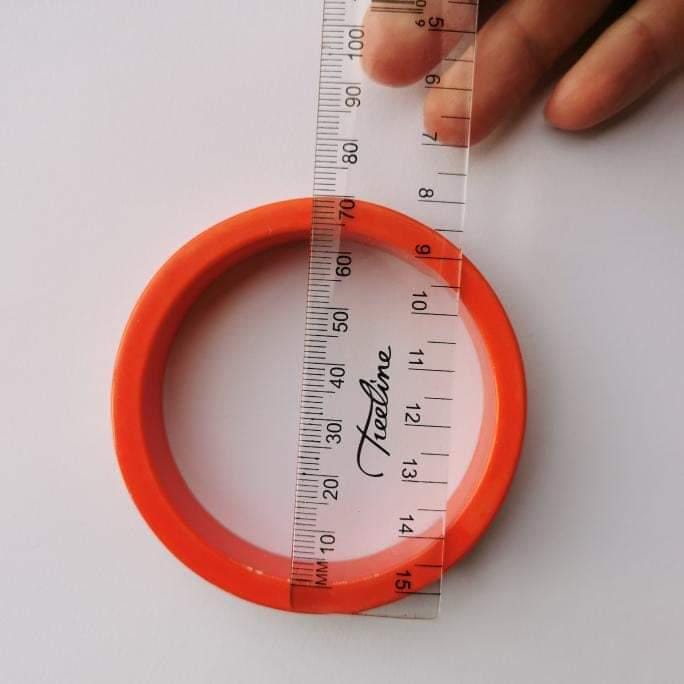 How to measure your bangle size
METHOD 1: Measure Current Bangle Size
Select a bangle that fits well over your hand.

Measure the inside diameter.

Read off the above Bangle Size Chart what your bangle size is.
METHOD 2:
Visit a jeweller, find a bangle that fits you well and look at the bangle size. Or ask the jeweller to assist in measuring your bangle size.
See the Exchanges & Returns Policy.